SHANNON WEBER, PH.D
SOCIAL JUSTICE EDUCATOR & WRITER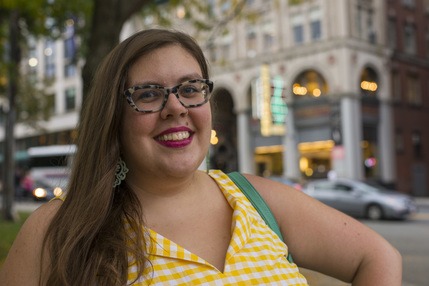 Hello! I'm Shannon Weber (she/her), author, educational consultant, and Director of Digital Learning at the global media and education company The Body Is Not An Apology. I hold a Ph.D in Feminist Studies from the University of California, Santa Barbara with a focus in gender and sexuality. During my time in academia I taught gender studies and sociology at UCSB, Tufts University, Brandeis University, Northeastern University, and Wellesley College. My written work spans peer-reviewed academic research, popular writing for outlets like Bitch Magazine and Teen Vogue, and three books on social justice, most recently a children's book on activism for equality.

Born in Los Angeles, California and raised mostly in Northern Idaho by working-class parents, I earned my undergraduate degree from Mount Holyoke College with honors as a first-generation college graduate. After spending roughly one-third of my life each in the West Coast, Inland Northwest, and New England, including zigzagging between Massachusetts and California for over a decade, I am once again based in New England. Both coasts will always hold a special place in my heart, from Bar Harbor to Mendocino and back again.

These days, I can be found spending quality time with my partner and pet children, planning COVID-safer travel excursions, and going down historical rabbit holes. Some of my favorite things include emotional intelligence, liberatory social movements, spirituality, autumn, the ocean, and learning about my ancestors (good and bad) as a roadmap for how best to live this life. I'm forever proud to be a queer femme and a millennial.
Past Educational Collaborations